Programme Media and Freedom of Expression

"So they simply arrested all the editorial staff of the paper."

J.O. Manyarara - retired judge of the Supreme Court, Zimbabwe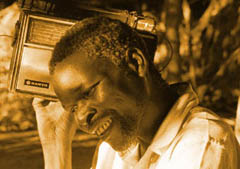 www.niza.nl/media


"The printers told us that they had 'ran out of paper'. From next week on, we were supposed to bring our own."

Mario Paiva - editor for independent newspaper Agora, Angola


"Ethics? You can not eat ethics!"

Anonymous journalist



NiZA's Media Programme supports southern African organisations that are committed to strengthen the independent media sector in southern Africa.